TYHP News & Events
July 1, 2023    TYHP Calendar opens for the 2023-2024 Season!

Sign up today, click on LOG IN, then REGISTER
Hunters are drawn 30 days before the hunt, see the hunt deadline for the exact date.
The Texas Wildlife Association (TWA) and the Texas Parks and Wildlife Department (TPWD) have joined forces to offer youth hunts that are safe, educational, and very affordable. We sponsor introductory, instructive youth hunts for a variety of species. We provide mentors, lodging, and meals.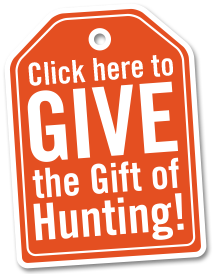 Please consider giving the gift of hunting through a tax deductible donation that will be used to provide memorable experiences that expose Texans to nature, conservation, and responsible and safe hunting.  The Texas Youth Hunting Program (TYHP) takes over a thousand youths and their adult companion on hunts every season. For many participants, this is their first opportunity to explore nature's classroom and most become life-long supporters of Texas' rich natural resources.  TYHP teaches all participants about the important role that landowners and hunters play in wildlife conservation. Donate here   https://secure.qgiv.com/for/twaf
Are you new to TYHP? The first step to hunting with us is to create a Youth Hunter Account. If you already have a Youth Hunter Account but cannot remember your user name please do not set up another account. Contact the TYHP office for assistance.  Check out our FAQ page for more information about TYHP.
Office Staff
Kim Hodges, Program Coordinator          Kathy Pearson, Program Assistant
The Texas Youth Hunting Program is pleased to work closely with many different programs and organizations from Texas and Nationwide. Please be sure to visit some of our valued companion programs and think about supporting them as well: