Thank you for your interest in supporting the Texas Wildlife Association's Texas Youth Hunting Program (TYHP). We believe we have one of the safest and best hunting programs available. Our goal is to provide every youth in the state who wants to go hunting a safe, memorable, and educational hunt. After a youth and his/her accompanying adult have participated in the program, they are safer, more educated, and more ethical hunters.
For the landowner, we provide up to $2 million of commercial liability insurance protection as well as other forms of coverage. Our policy is based on the safety incorporated into our program.
As a minimum, the youth must:
be between 9 – 17 years of age
have completed Hunter Education
have a valid hunting license with appropriate tags as necessary
complete a required TYHP liability release which will include the Landowner
be accompanied by his or her "own" adult at all times. During the actual hunt, the hunter must be accompanied by an experienced hunter (generally the youth's "own" adult, normally a parent, who has satisfied TYHP requirements including a Hunt Guide orientation for your hunt)
We also execute an agreement between yourself and TYHP to provide you with additional security and peace of mind. Since this is your hunt, you make the rules that will be an appendix to the agreement. Feel free to include any rule that does not affect the safety, legality, or ethics of the hunt. It is the agreement that initiates the insurance for your hunt.
It is easy to get started; just pick up the phone and give us a call at 1-800-460-5494 or (210) 930-2177. A call, an orientation visit to your property, and an agreement are about all it takes. (If you desire, this could be your total involvement in the hunt. We must admit that there are major benefits to both yourself and the youths the more you are involved.) At this point, we are ready to plan and conduct the hunt.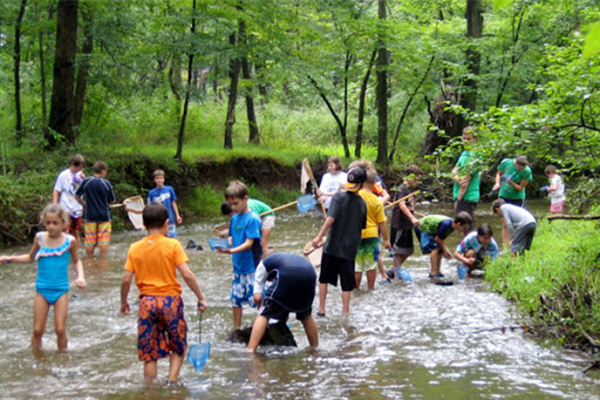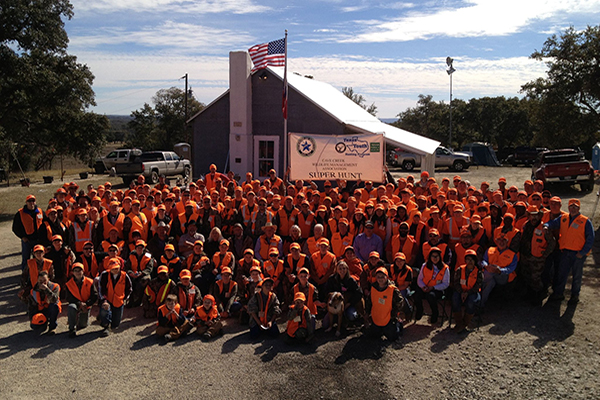 You may find the following of interest as you consider a youth hunt:
Youths are required to perform camp chores and clean-up
You determine the length of the hunt; we prefer to gather late Friday evening and depart around noon Sunday after a thorough cleaning of your facilities
We will clean up before departure
A typical hunt starts with a safety and hunt orientation, review of game laws, wildlife management and identification, firearms/ammunition inspection, your rules, the history of your property and a Hunt Guide orientation. Hunts include firing ranges to ensure the youths know how to properly handle and effectively use their firearms or archery equipment and some "hands on" hunter education/wildlife activity. Depending on the game, we usually hunt in the mornings and evenings. One evening, we like to have a hunting/wildlife related program around a campfire or fireplace if possible
The number of participants (youths, adults, and volunteers) is determined in part by the amount of lodging and food preparation facilities (these are not required, but are desired), and the number of safe hunting areas. If necessary, we will camp
With your concurrence, we try to involve local game wardens and biologists
We can furnish just about everything for the hunt
Our hunter education and safety requirements are stringent
Youths will only handle firearms in the presence of a supervising adult
Youths will normally hunt from a stationary position (blinds or in the field)
We need adequate time (generally a minimum of six weeks) to plan, schedule, and coordinate your hunt
Youths are required to fully process their game (quartered and in an ice chest)
If you have the facilities, time permits, and you concur, the youths may fish (normally using catch and release)
Vehicle traffic will be kept to a minimum
Before shooting, both the hunter and guide must agree that it is a proper animal, there is a good possibility of a kill, there is no likelihood of shooting other animals in the vicinity, it is legal, and it is ethical. In the unlikely event the wrong animal is harvested the program will assist in recovering restitution costs.
We stress the "two person rule" with all activities
Alcohol is prohibited and tobacco products are not to be used around the youths (proper disposal is required; we will adhere to your smoking policy)
We reserve the right to remove any hunting party due to unsafe, unethical, or flagrant behavior
We reserve the right to cancel or terminate the hunt due to unsafe conditions (generally dangerous weather)
We will make every effort to ensure your rules are obeyed
You assume the role in the hunt you desire (from simply donating the hunt with no further involvement to total involvement—we will even train you to be your own Huntmaster)
If you desire, we will provide you tax documentation reflecting the donation of the hunt
Firearms will only be loaded at the range or when the youth is in a hunting position (actions will remain open the rest of the time)