Did you know the Texas Wildlife Association is home to not only TYHP, but also Conservation Legacy?  This program produces a wonderful magazine for kids and if you attend a TYHP hunt this year, you'll get one at the hunt!  Here's a little more about Critter Connections and how you can sign up to get more issues…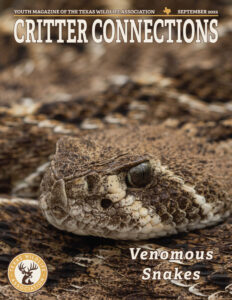 Critter Connections, the youth magazine of the Texas Wildlife Association, was established in 2007. The very first issue that March, was all about turkeys and included a call out to Texas youths to design a mascot for the magazine. Entries poured in and Nancy Nine-band, the armadillo, was declared the winner. Since then, the Texas Wildlife Association has released four issues of Critter Connections every year, including two in Spanish. In 2018, after 10 years of magazines, a redesign was in order. Critter Connections was redesigned to mirror Texas Wildlife, the membership magazine of the Texas Wildlife Association. Now, each issue has a vibrant cover featuring a native species and still includes the same great content.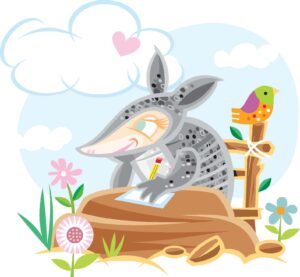 So, what can you expect when you open an issue of Critter Connections? Each issue has a plant article and a lead article about the highlighted animal. There are also crafts, activities, fun facts, stewardship actions and tips to observe wildlife from Nancy Nine-band. Critter Connections are geared for youths ages 13 and younger, but even adults may learn something.
If you haven't read Critter Connections before, it's definitely worth a read, and don't forget to sign up your kids for an annual subscription, or let teachers in your area know about the classroom sets (25 copies/set). Subscriptions are completely free while supplies last at www.texas-wildlife.org.
Article by Elanor Dean, Education Program Specialist
Texas Wildlife Association